PRESCRIPTION SPORTS GLASSES
When designing our sports sunglasses we wanted to ensure prescription was a viable option and not cost the earth. Most importantly we did not want a clip-in as they are heavy and a disaster to clean.
From £165
No clip in with a wrapped lens for prescription of less than -4 or +4
From £65
Available for all prescriptions flat prescription lens with side protection
Bespoke Prescription Lenses which wrap around
---
We can make these lenses to suit you with different tints and our newly launched Ultimate Transitions with 3 in one lens 1. Yellow base tint 2. Photochromic 3. Mirror finish, In addition, we can do Varifocals and Xtractive Transitions.
Prices start at £165 for a single vision lens with a hard coat as standard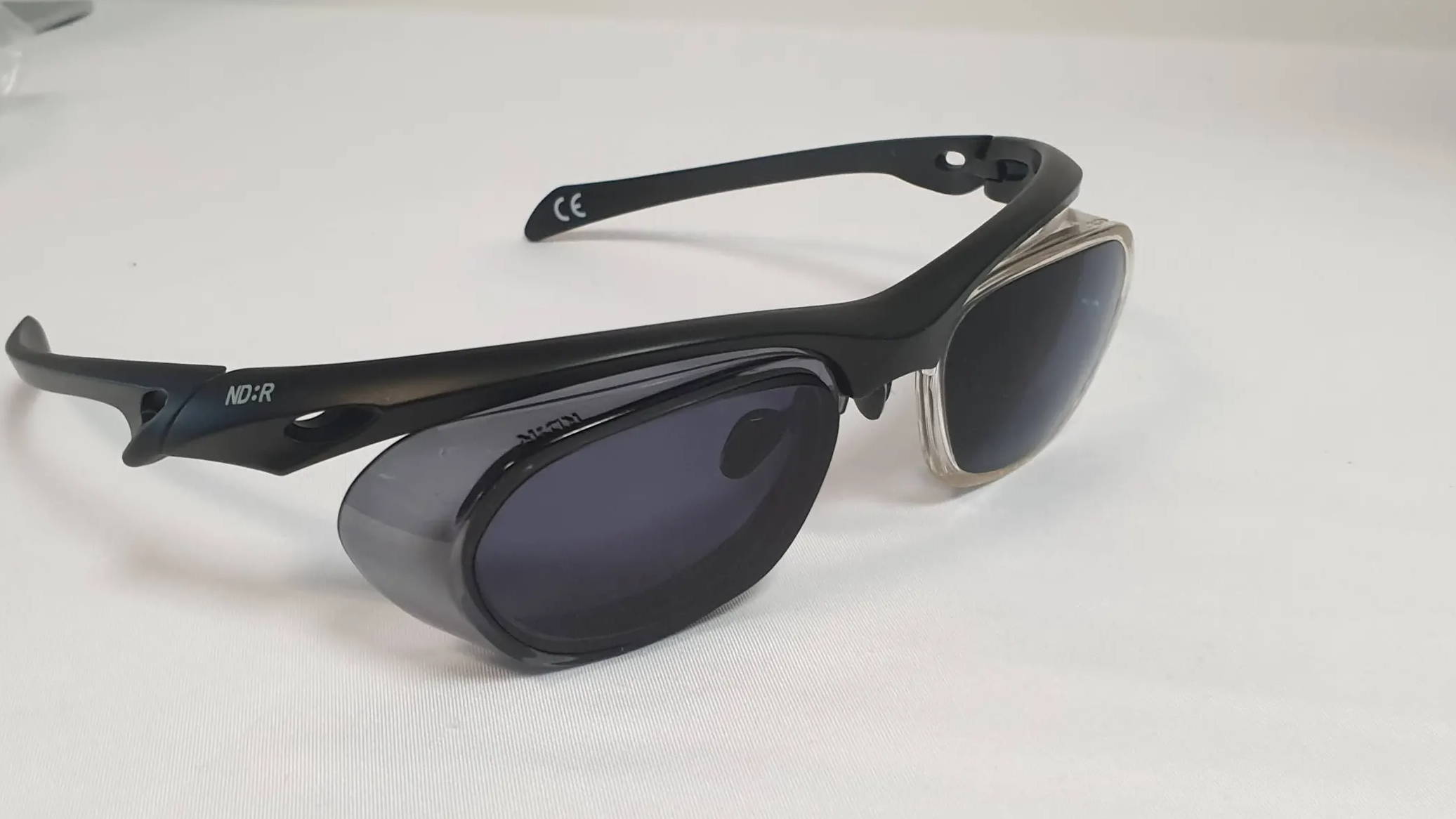 Optical Rim Prescription Lens
---
Our optical rim will work with all prescriptions and is very cost-effective. perfect if you have a high prescription or want something robust, sporty that doesn't cost the earth. These start at £65 in a single vision or £125 in varifocals the chances of you breaking these will be close to impossible More Details Here
The Ultimate Sports Sunglasses
---
For 8 years our sports sunglasses have stood the test of time, not only being one of the best running sunglasses on the market they are one of the fastest with 2hrs 15 mins for the marathon.
Over the years we have made very slight changes and therefore concentrated on the lenses which have been upgraded. They still have the comfort you would expect and by working with Carl Zeiss and our prescription lens supplier, we now believe we have the most superior lenses on the market with more coverage and clarity than the original design.